About us
Slow Dive Casa Chihuahua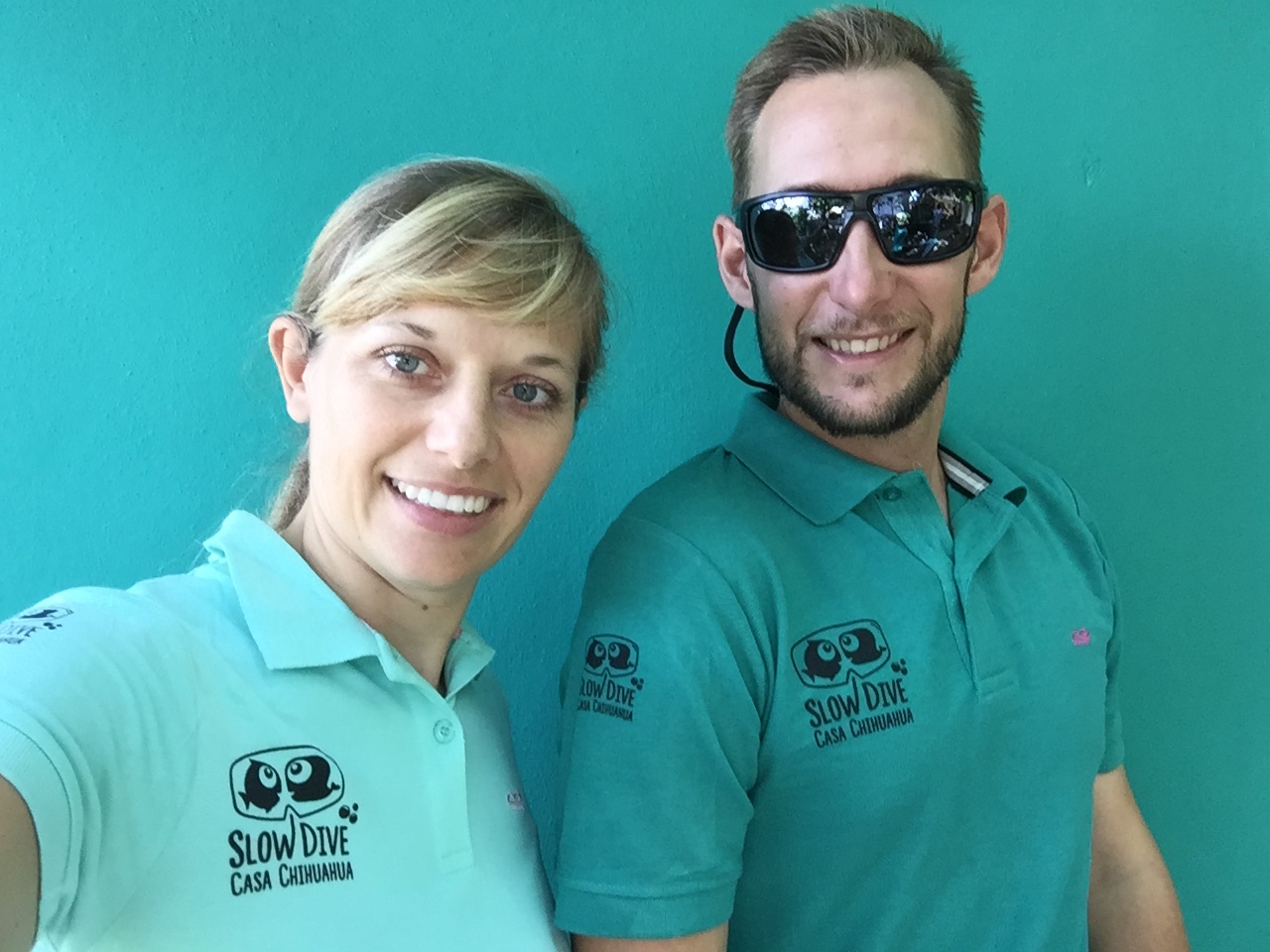 We are Julie & David, a belgian couple of dive instructors, tour guides and nature lovers. After travelling around the world, we fell in love with Dominican Republic and decided to settle in Bayahibe, a village that we already knew and loved after having lived here for 3 years in the past.
We bought a typical dominican house and renovated it to create what is now our house, Casa Chihuahua, named like this because of our 4 rescued chihuahua's dogs. We like to make discover the beauty of Dominican Republic to others, we then decided to built one small but confortable room in our garden. This room is now for rent as a Bed & Breakfast.
After having worked in big dive centers, we realized that we wanted to take more time to teach diving, because everyone has his own speed, and every student is different. We didn't want to guide big groups of certified divers anymore, having no time to show them anything interesting. The name Slow Dive was inspired by the "Slow Food" movement. based of the concept that the food we eat should be good (quality, healthy), clean (does not harm the environment), and fair (fair price for cosumers and producers).
We created our own small dive center in another part of the house and designed diving and excursion trips. We applied the principle of the Slow movement : GOOD, quality dive equipment maintained in excellent conditions, instructor/tour guide with high experience (us), CLEAN, we try to have as less impact as we can in the environment and we participate in a lot of conservation projects, FAIR, the price is fair for you, for us, and for local businesses we work with.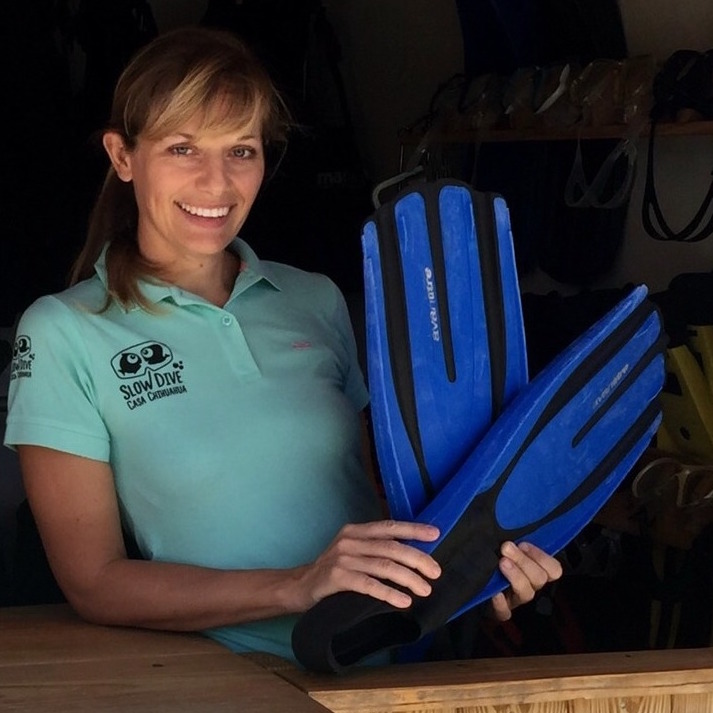 Julie
Julie is a geographer, oceanographer and a dive instructor. She worked as a teacher before and loves to share her knowledge about scuba diving and marine biology, and can organize all type of roadtrips in Dominican Republic. She is also an underwater photographer, and a great chef.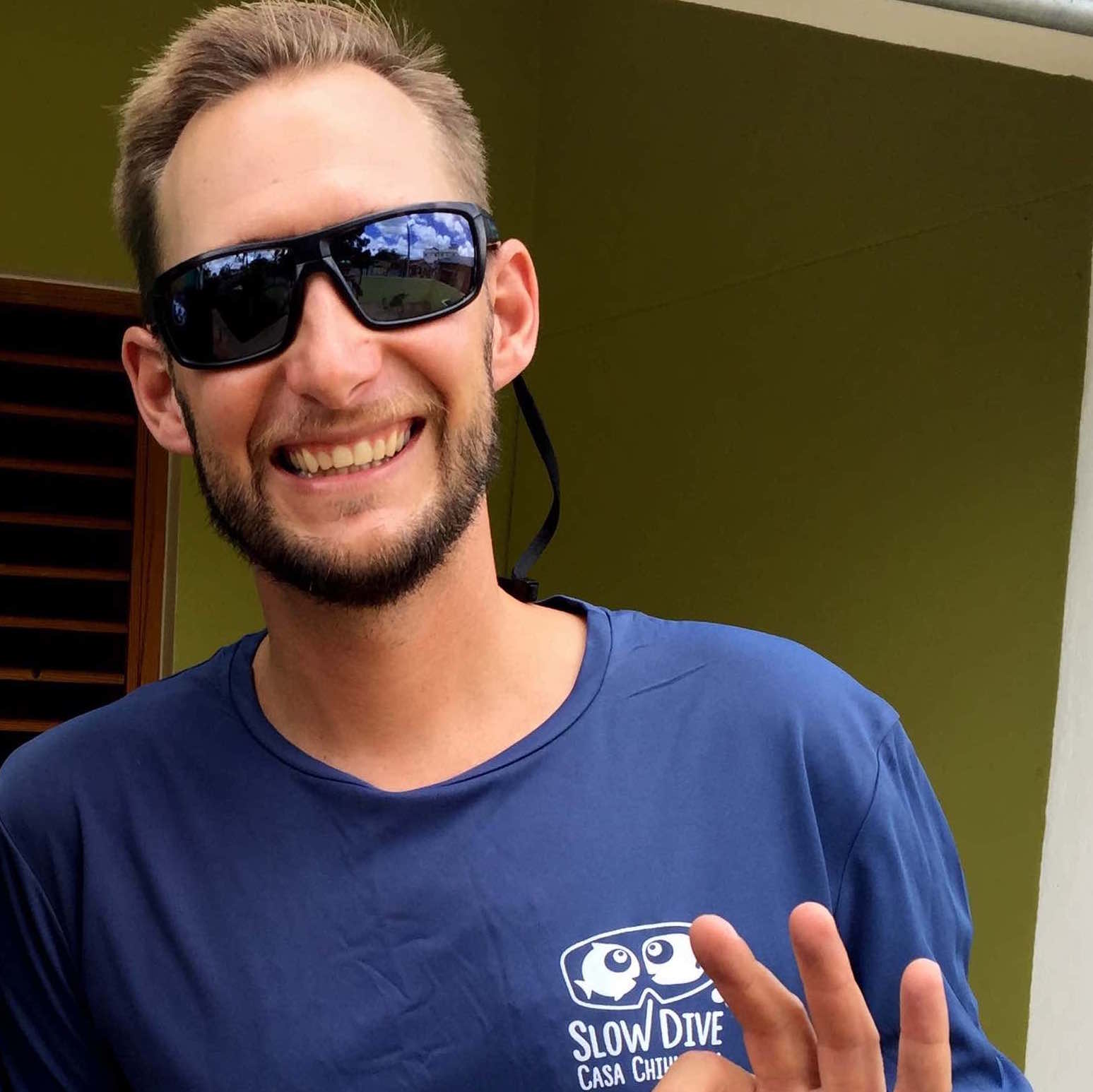 David
Before being a dive instructor, David was working as a body shop painter. He likes all technical part of scuba diving, including cave diving and underwater videography, and is a specialist in equipment maintenance. His imagination is without limits and he is great at building things for himself or his house.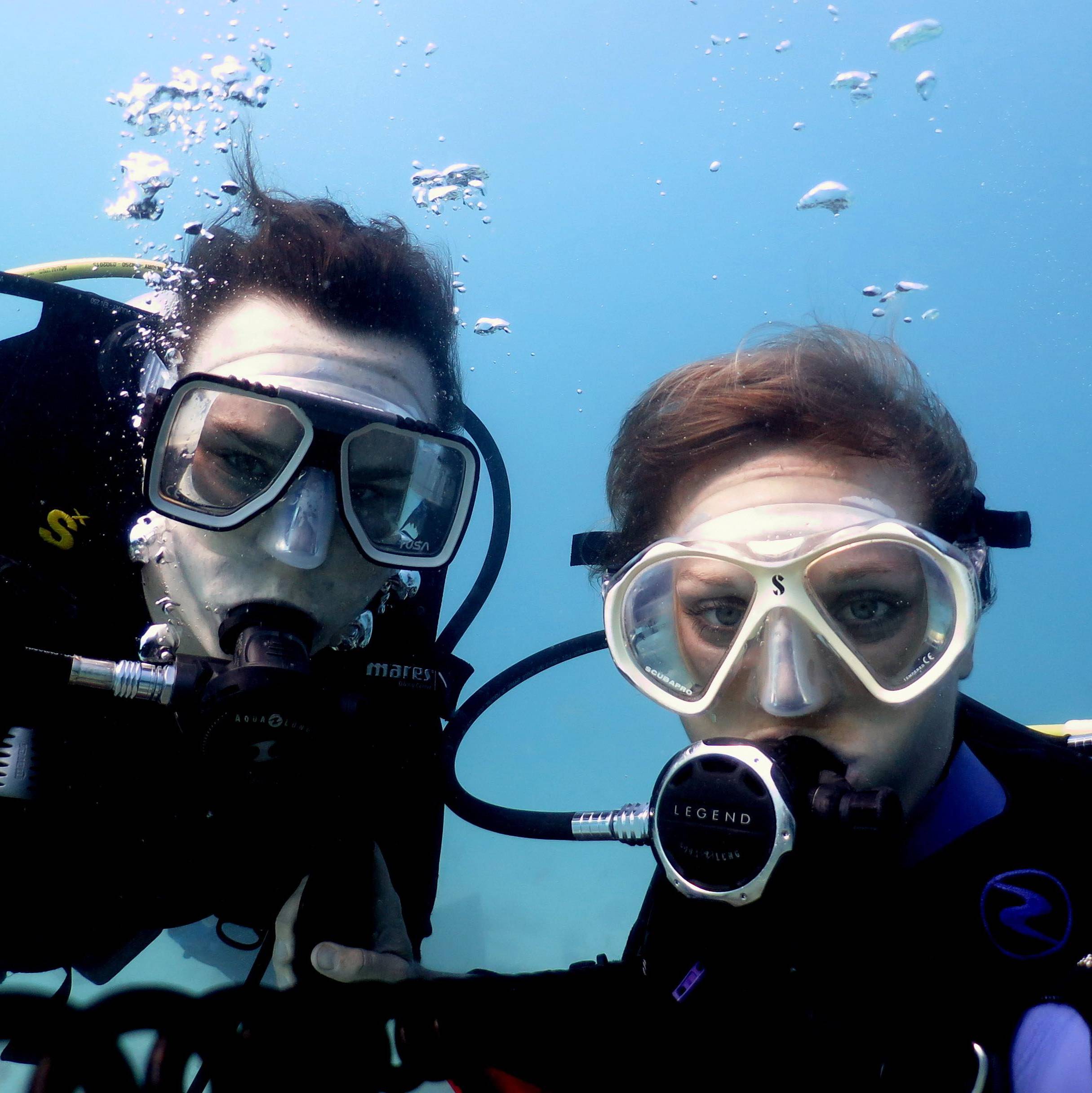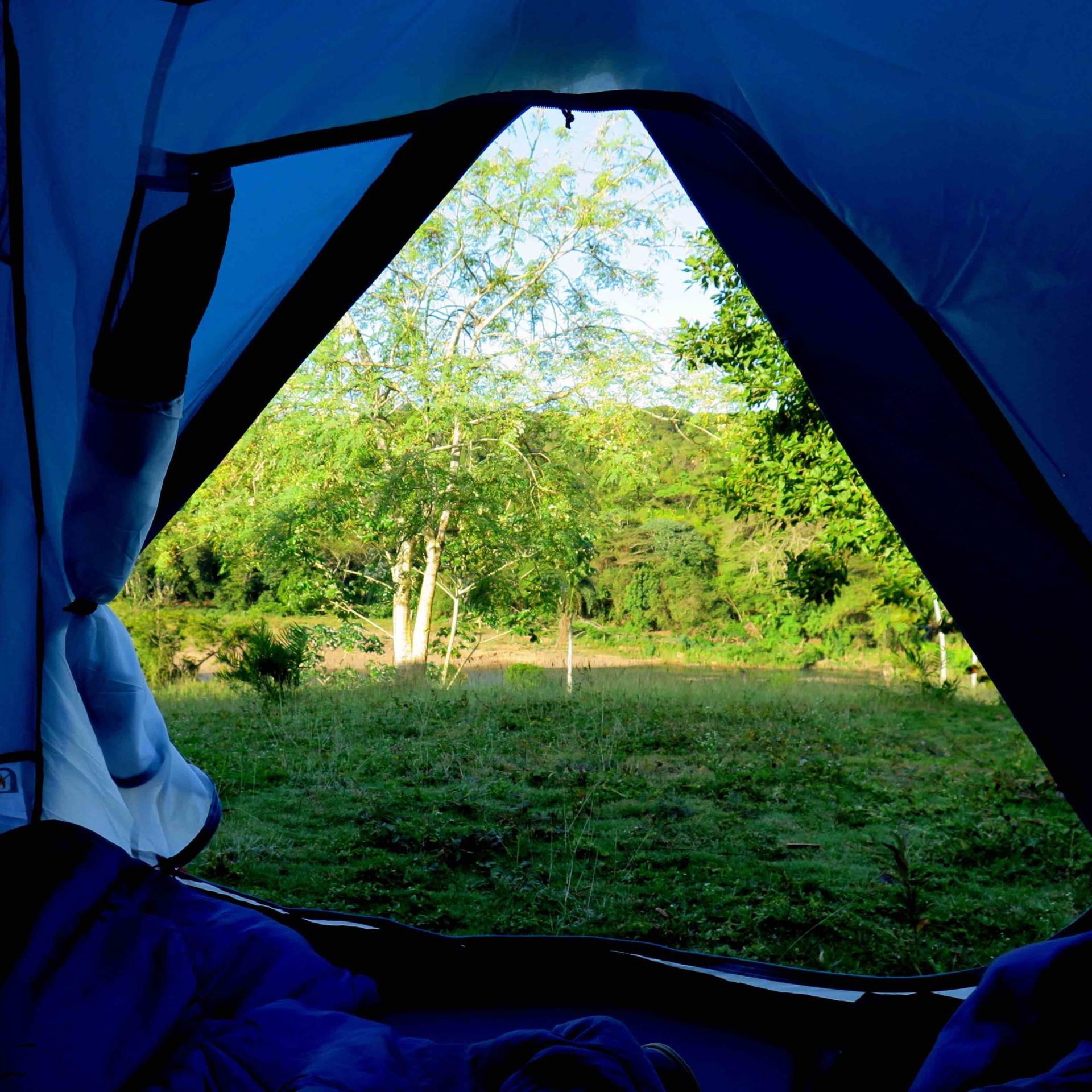 Slow Adventures
Outback excursions and adventure trips