Slow Dive is a small eco-friendly dive center
that organize dive trips, dive courses
& marine conservation programs and internships
Why diving with us?
Because, as experienced instructors, we want to offer an alternative to bigger dive centers, to offer a dedicated quality service, more personal, in small groups.
Because we like to take our time to teach you diving or to show you the most beautiful creatures that you can see in the Caribbean Sea.
Because we like and know nature, and we can teach you how to dive in a sustainable way. With us, you can also participate in marine conservation dives or programs and make a difference.
For non certified divers
or if you have never been scuba diving before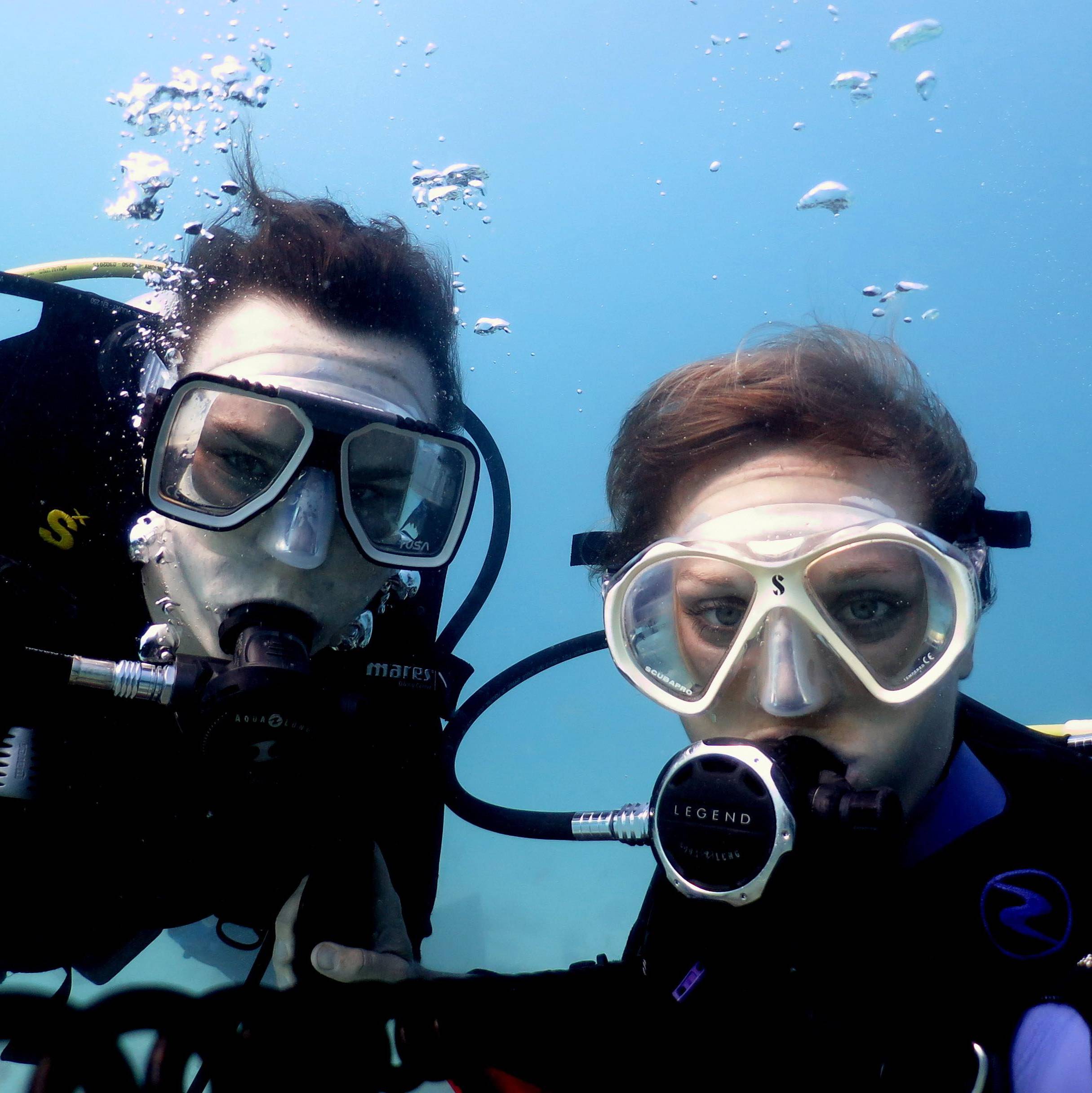 Discover Scuba Diver
Discover Scuba Diving program
A half-day boat trip with 2 local dives for non-certified divers
Also for kids from 10 y.o.!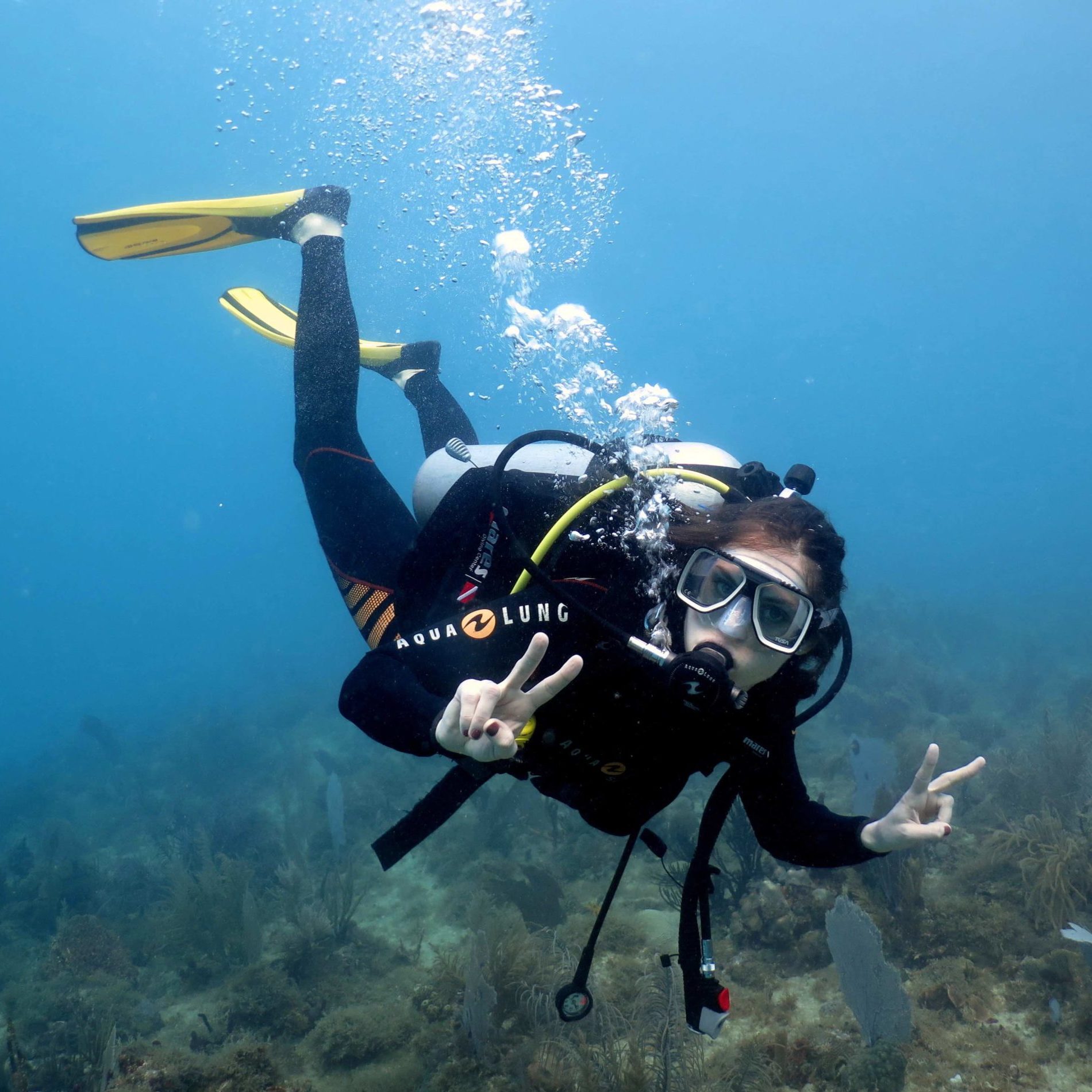 Open Water course
PADI Open Water course
A 4 days scuba diving course to become a certified diver, including PADI digital Open Water manual
Minimum age : 10 y.o.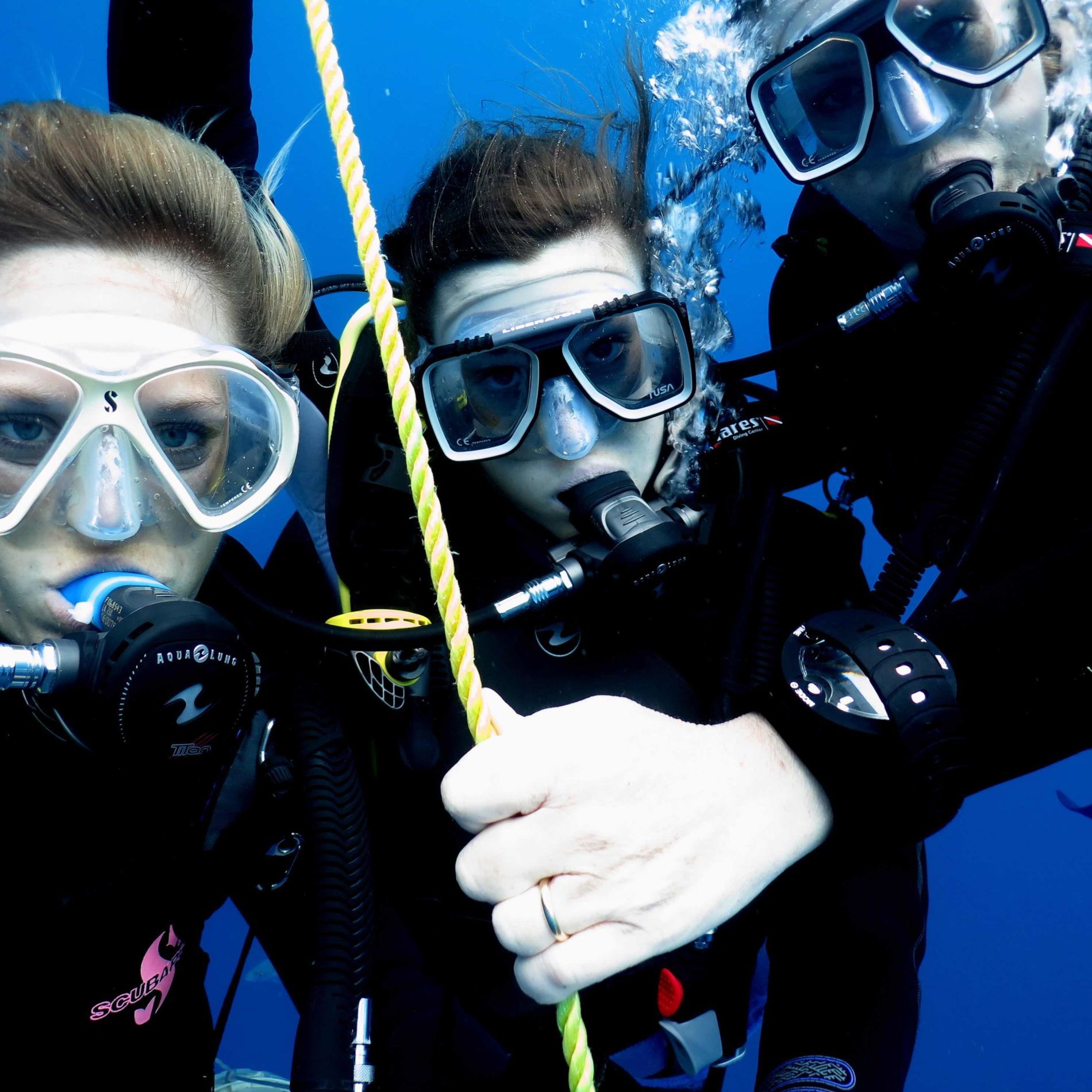 Scuba diver course
PADI Scuba Diver course
If you only have 2 days but still want to get certified, this course is for you. Includes PADI digital Open Water manual
Minimum age : 10 y.o.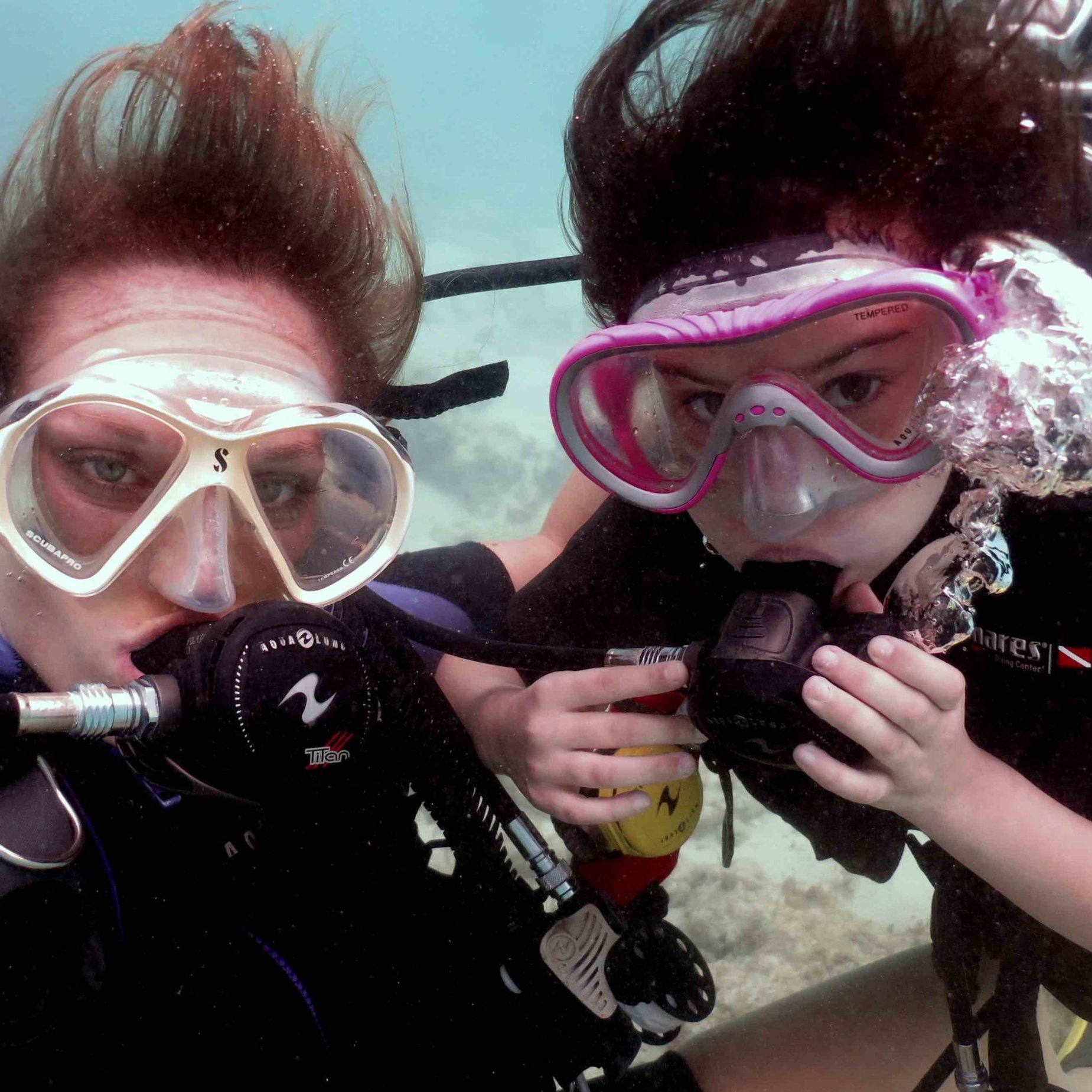 Bubblemaker
PADI Bubblemaker course
A first experience diving for kids at maximum 2 meters (6ft) deep, playing around and meet some cool fishes
Minimum age : 8 y.o.
Fun dives for certified divers
(minimum Open Water Diver, CMAS 1* or equivalent)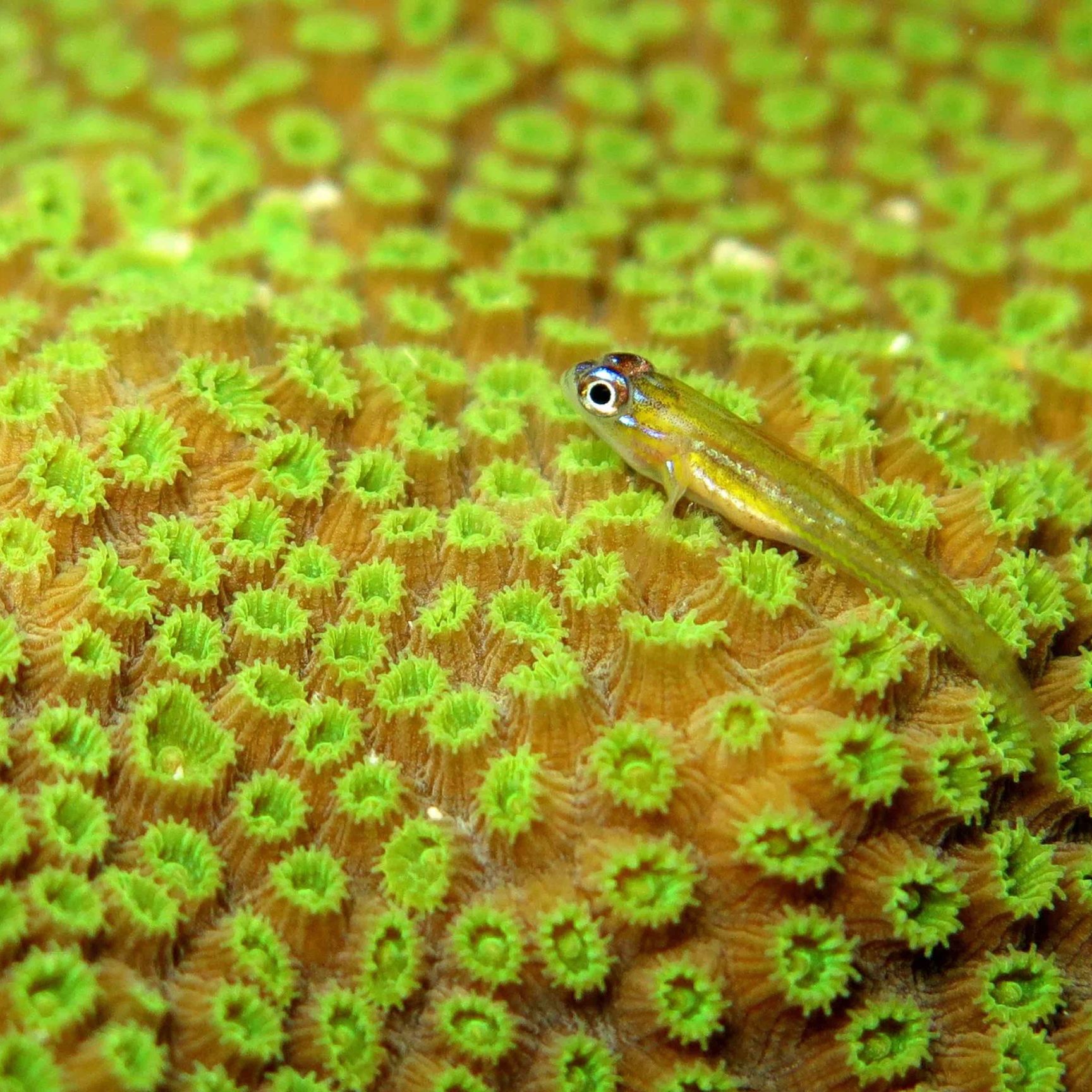 Fun dives & Packages
Half-day boat trips to local dive sites & Peñon Reef
Dive trips or several days packages for certified divers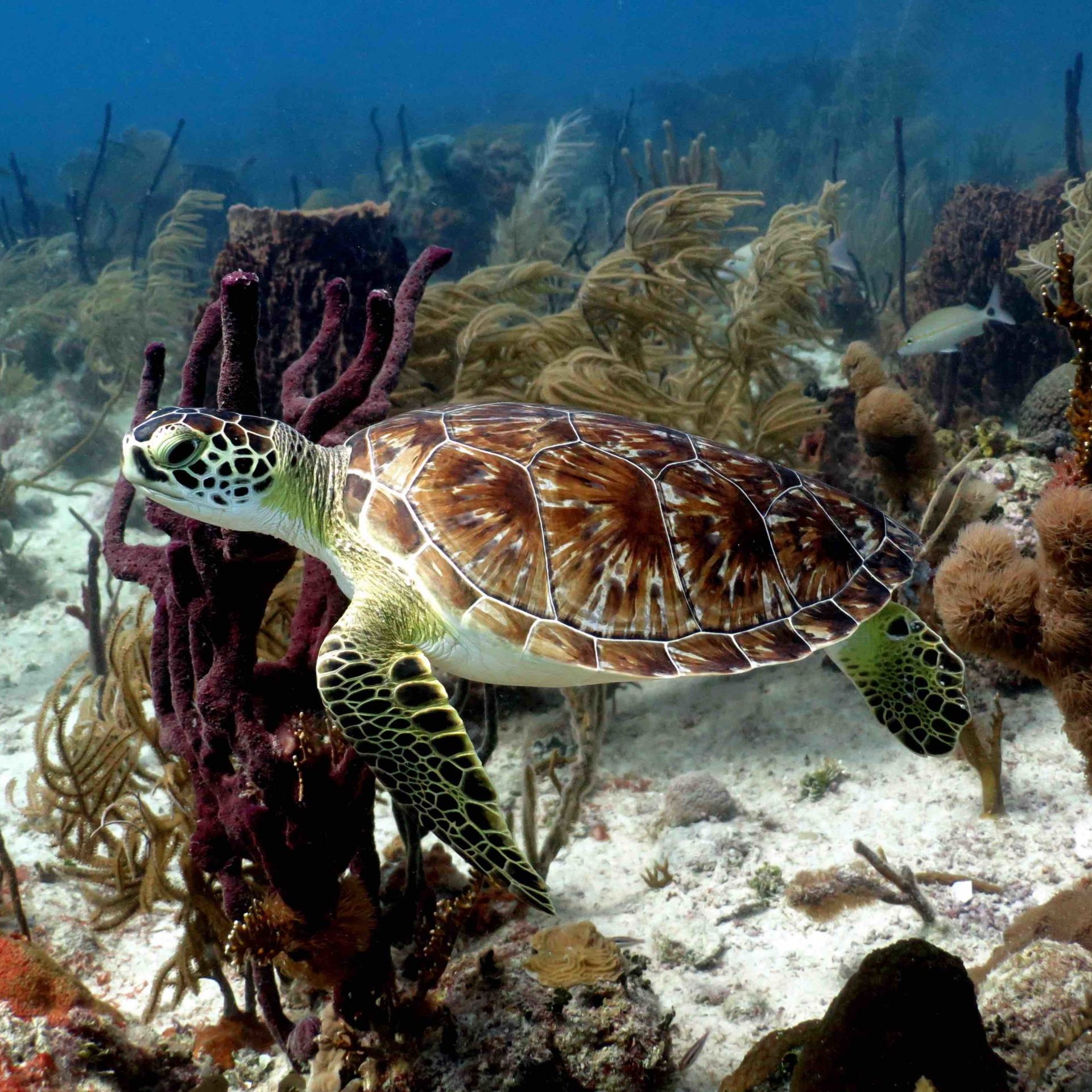 Full day diving to the islands
Full-day boat trips to Peñon Reef and Cotubanama National Park or Saona Island
Full day trips to the best dive sites for certified divers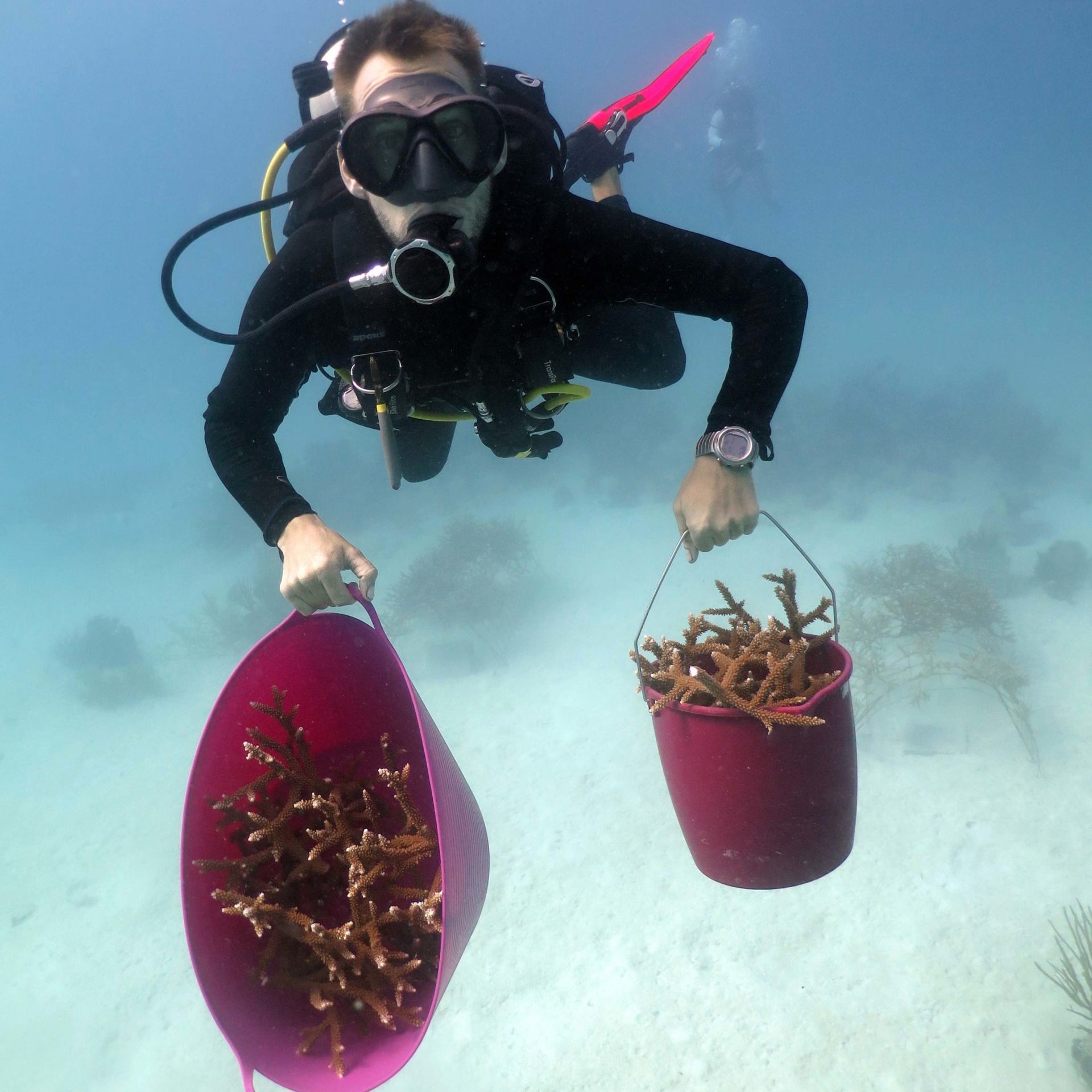 Coral restoration dives
Half-day boat trip with 2 conservation dives
To learn coral nurseries maintenance and coral transplantation OR invasive lionfish hunting, for certified divers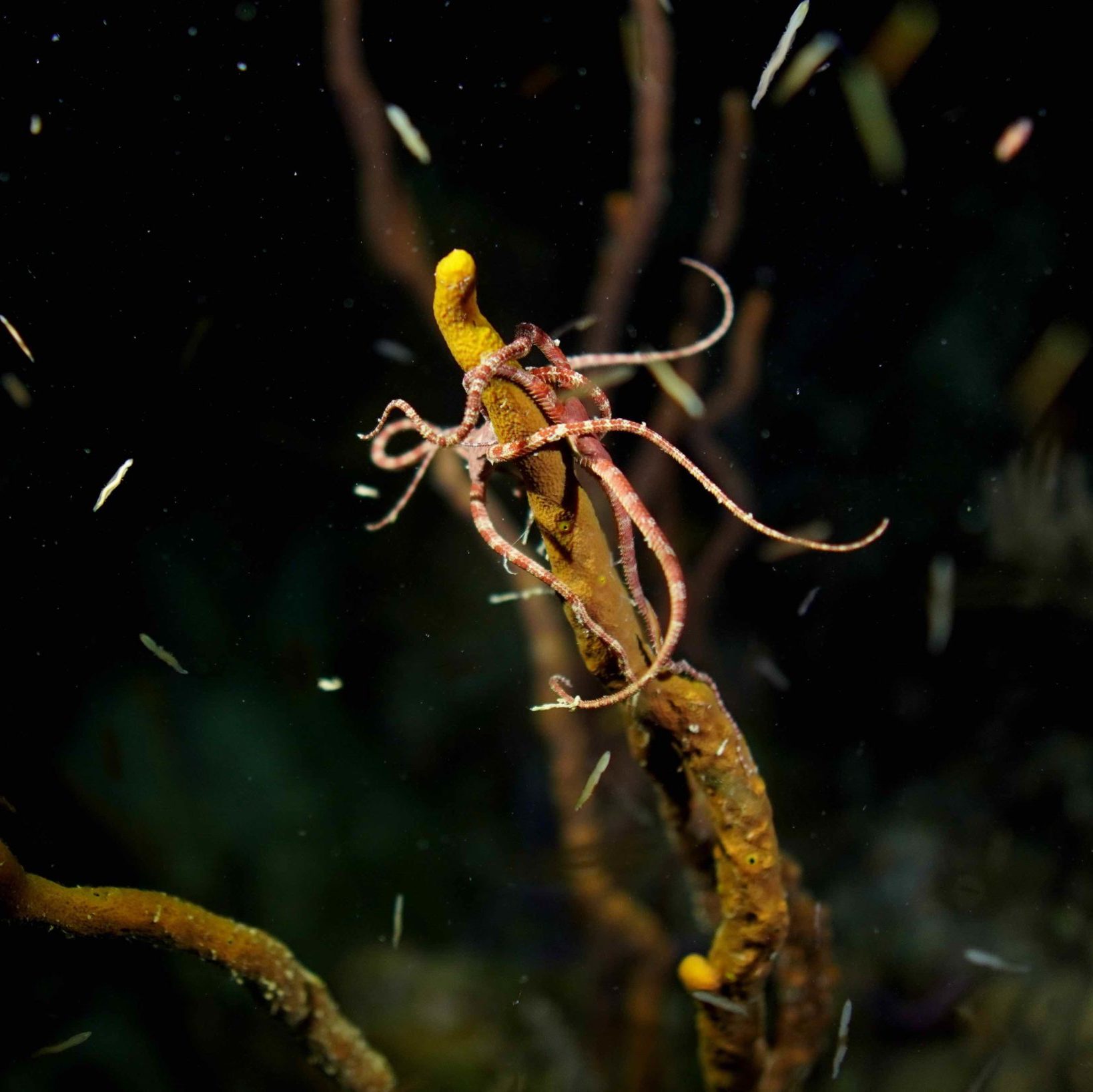 Night dive
Night dive from the shore or sunset/night dive boat trip for certified divers
Courses for certified divers
Advanced Open Water course
PADI Advanced Open Water course  
A 2-3 days scuba diving course (5 dives) to become an advanced certified diver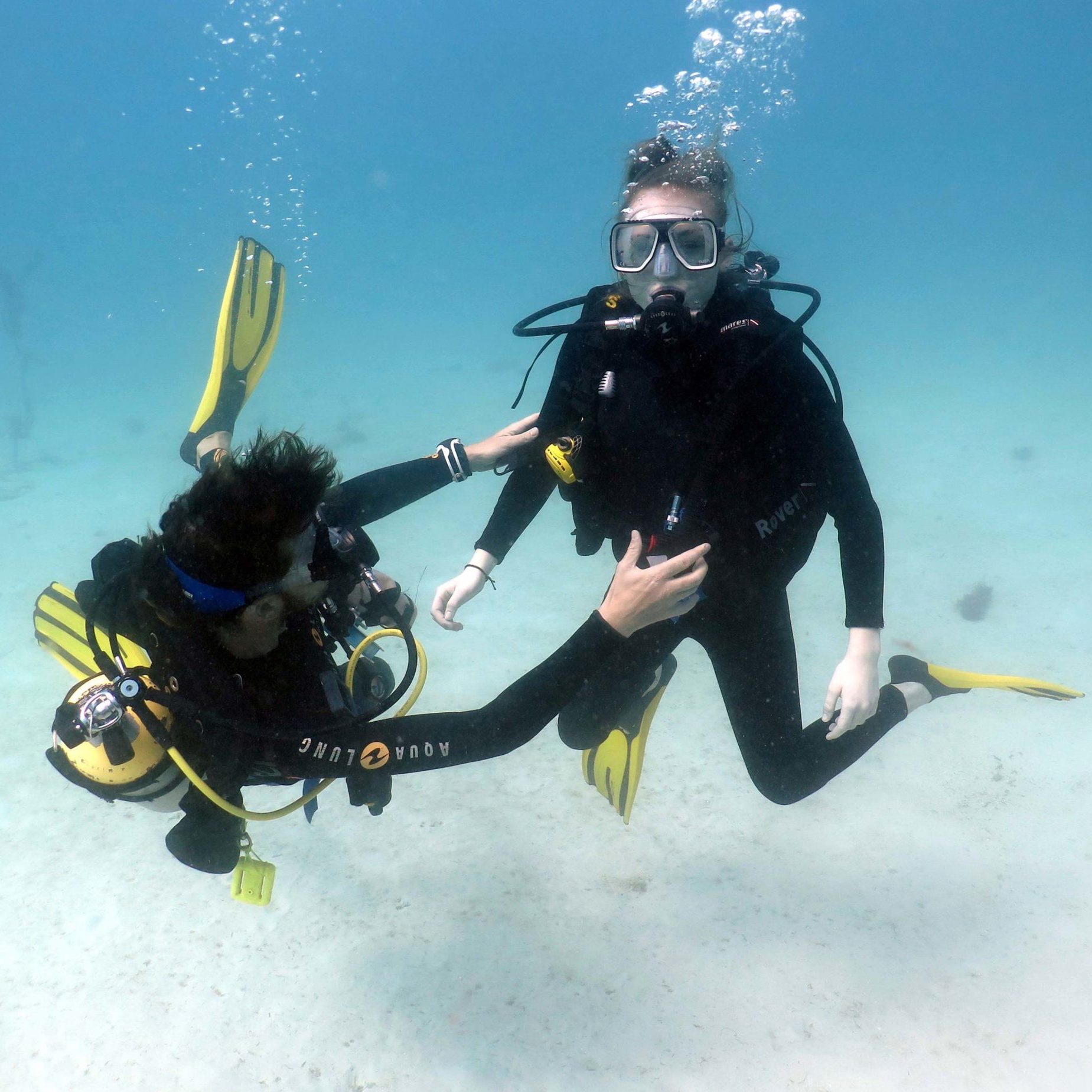 Rescue Diver course
PADI Rescue Diver course
A 5 days scuba diving course, including PADI digital Rescue Diver manual
Only for Advanced Open Water divers (or equivalent)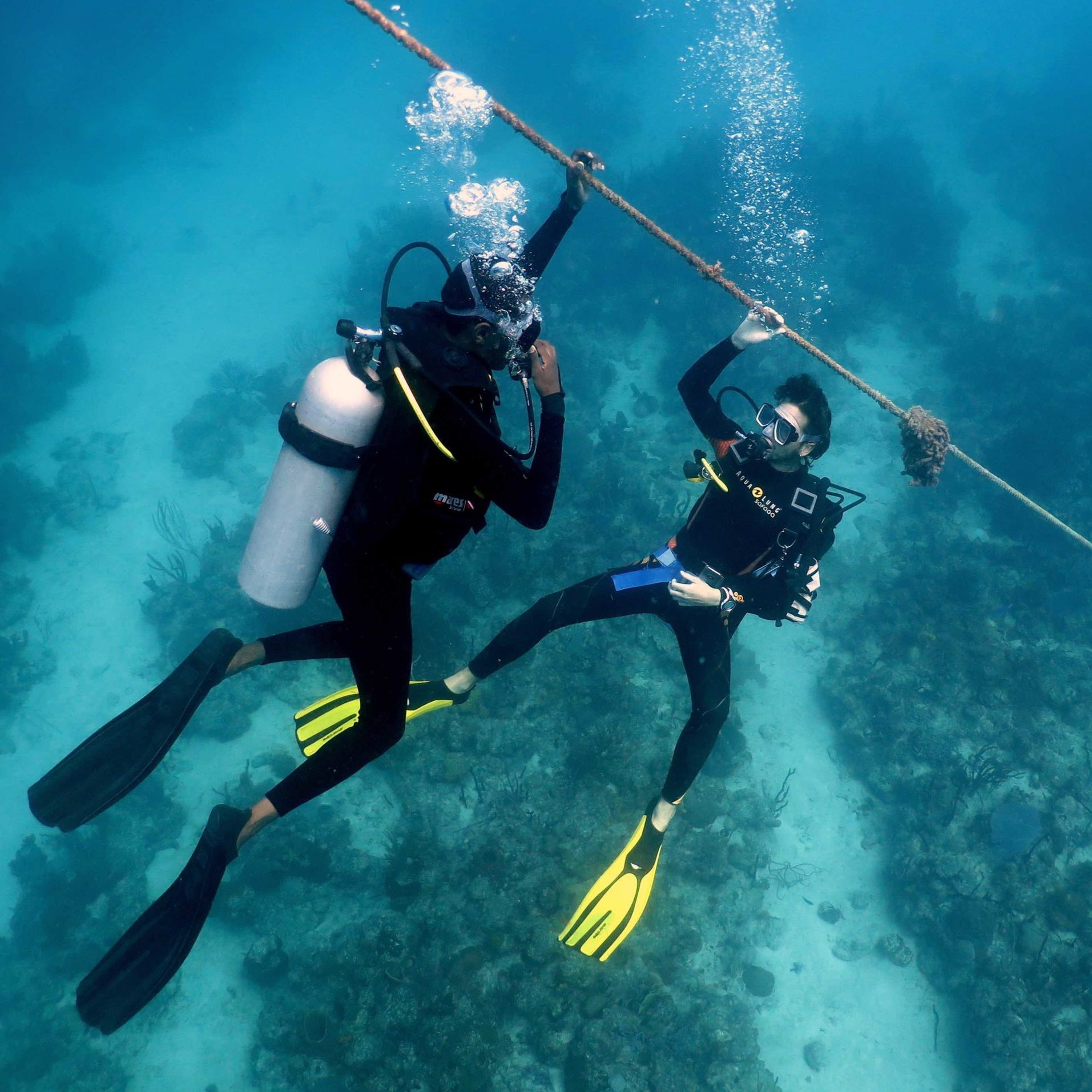 Divemaster course
PADI Divemaster course with coral conservation and scientific diving orientation
Become a dive professional while participating in coral restoration dives and learning more about marine conservation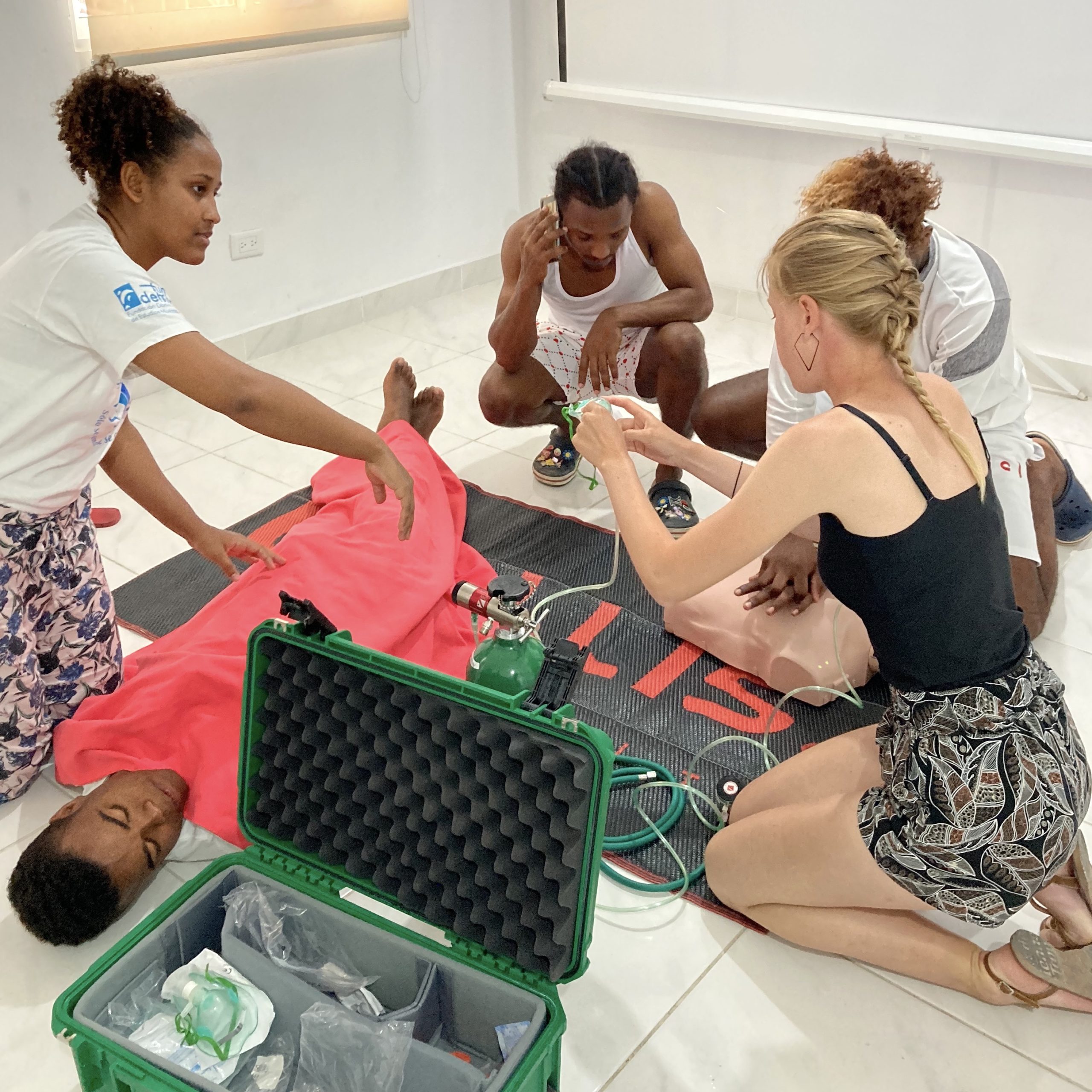 EFR course
PADI EFR Course - First & Secondary Care
For divers and non divers, this course teaches you how to respond to an emergency situation. EFR certification is required to become a Rescue diver or a Divemaster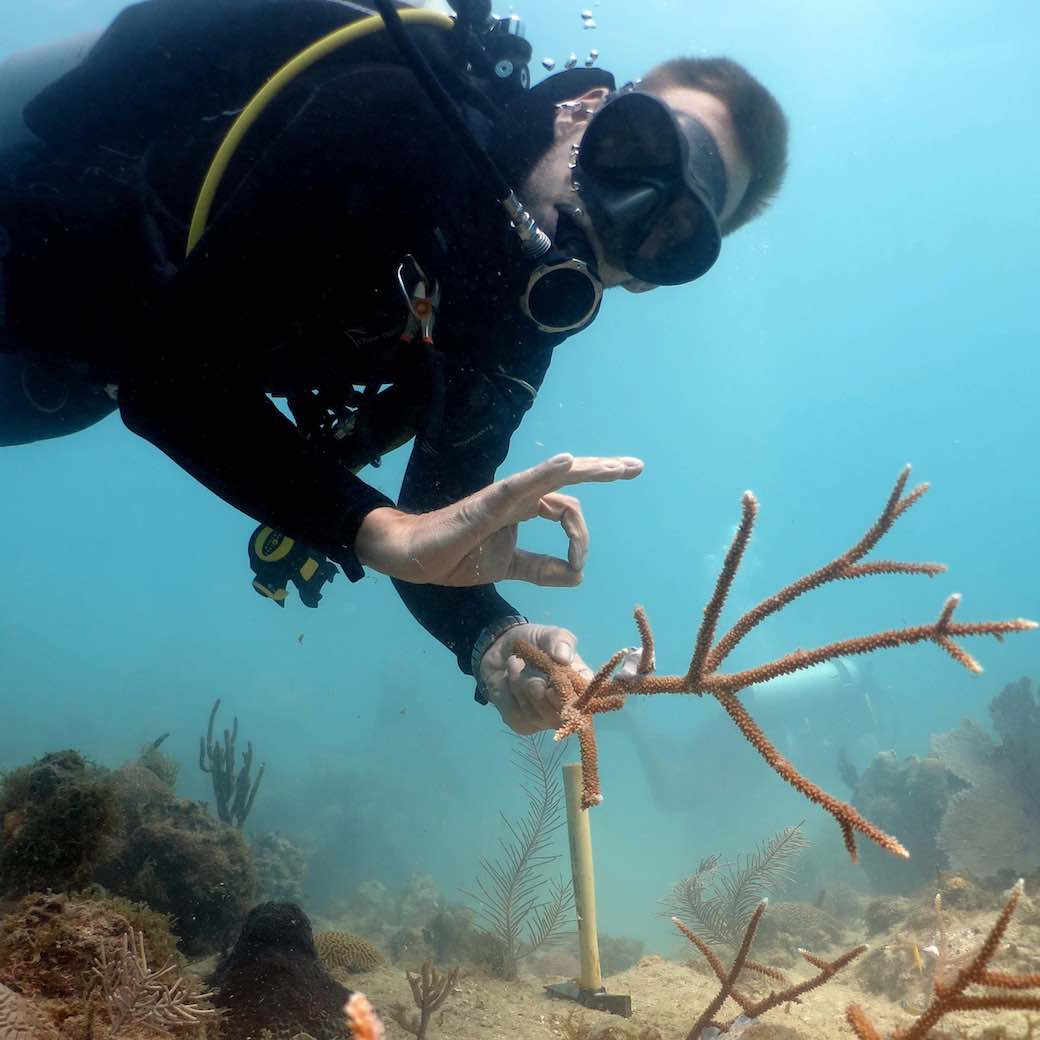 Coral Gardener experience
2 Days   
 Learn to maintain a coral nursery and participate in a coral transplant. Each diver can transplant their own coral !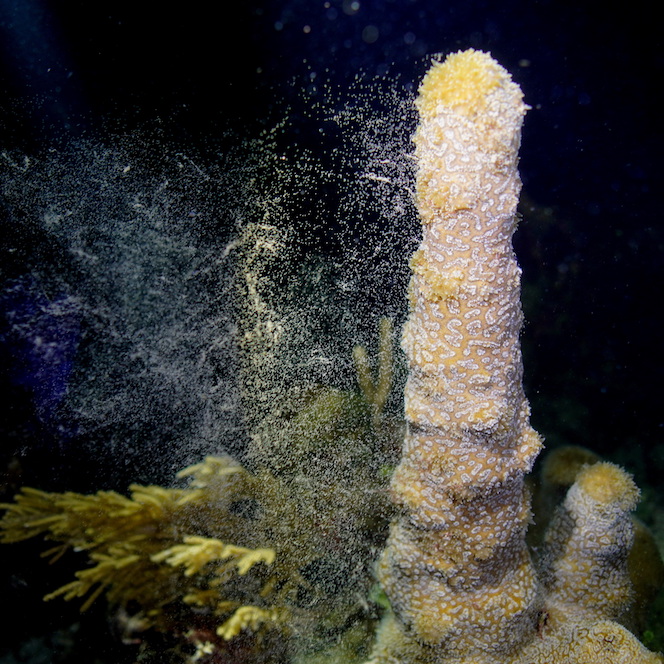 Coral Spawning experience
1-6 Days
Join us for the coral spawning monitoring night dives and have a chance to collect the gametes when spawning happens !
Coral conservation internship
1-2 Weeks
A full program including different marine conservation activities and dives, as coral gardening, lionfish hunting, mooring buoys maintenance, fish ID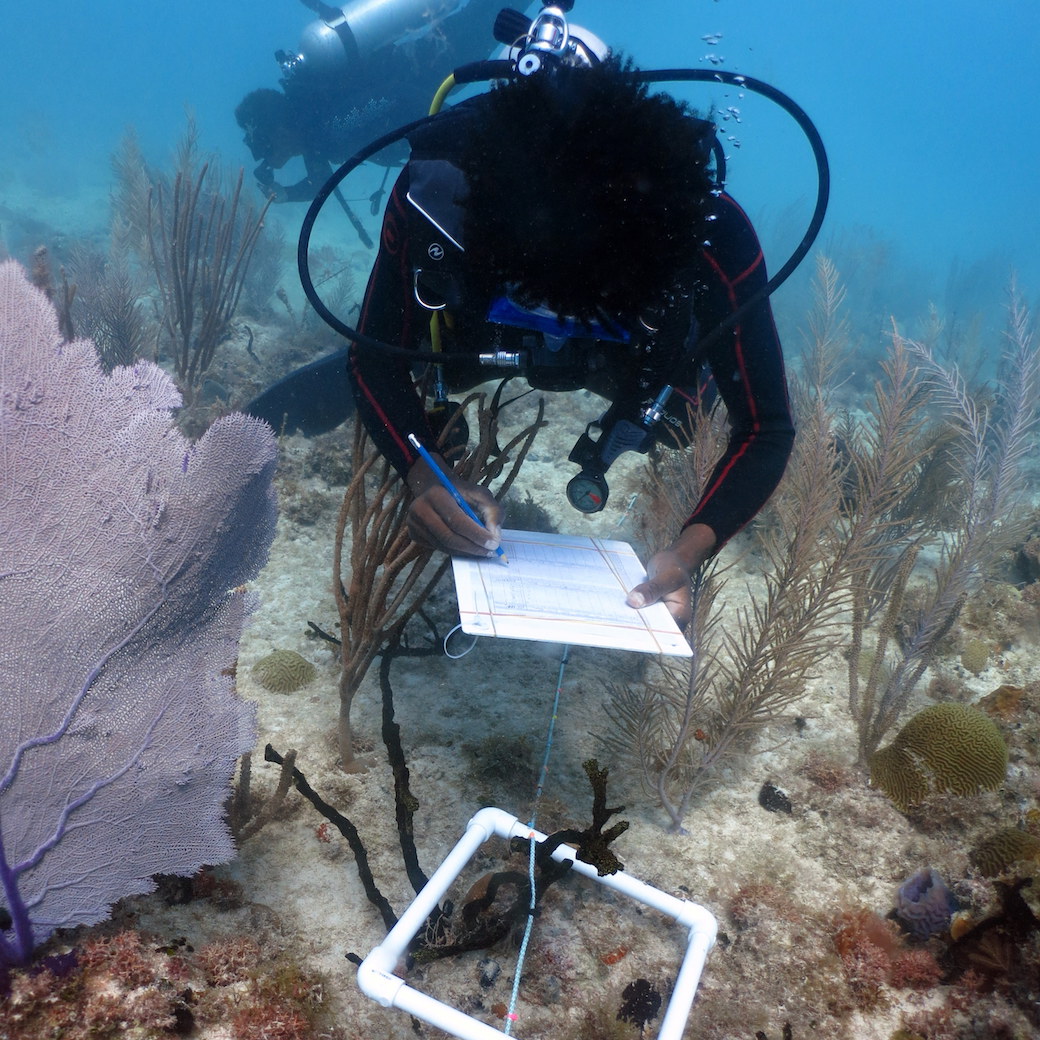 Marine Conservation internship
2-4 Months
Be a part of Slow Dive team for a few months, learn and participate to our marine conservation dives as well as fun dives.